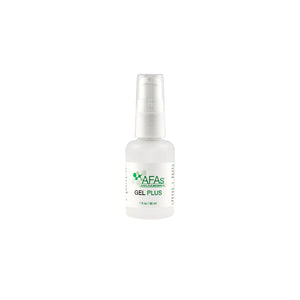 Using a patented AFA blend of amino-based filaggrin antioxidants, AFA Gel Plus is like the 15% AHA formula, but with a perfectly balanced pH gentle enough for nearly all patients.
Details
What does it do for me?
This product is ideal for addressing moderate concerns about acne, large pores, dull skin, fine lines, wrinkles, hyperpigmentation, rosacea, and overall tone and texture.
How does it work?
AFA gels are non-comedogenic, fragrance-free, and hypoallergenic. AFA Gel Plus 15% is a graduated treatment product and should only be considered for use once you have been through an entire treatment course (one bottle) of the AFA Gel Mild 11%.
How do I use it?
Wash face with AFA Cleanser. Dispense no more than a dime-sized amount of gel onto your hands. Rub together to evenly distribute the product and then apply it to the entire face. Do not rinse off and do not spot treat. Leave the first application on two hours then wash off with a cleanser.
Ingredients
Water, Acidified Amino Acid, Cellulose Based Natural Plant Gums, Urea, L-Ascorbic Acid (Vitamin C), Dehydrated Alcohol, Dead Sea Minerals.
---