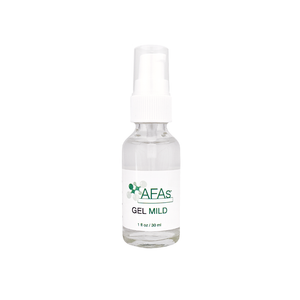 AFA Gels are non-comedogenic, fragrance-free, and hypoallergenic. It is preferred to start out with either the exZit or Gel Mild in any regimen, even if you have used other glycolic acid products as these are stronger than other products.
Details 
What does it do for me?
Ideal for addressing acne, large pores, dull skin, early signs of aging, rosacea and overall tone and texture.
How does it work?
AFA Gel Mild effects an improvement in pigmentation through exfoliating, but with very little irritation. Plus Vitamin C supports increased collagen production.
How to I use it?
Use as directed by a skincare professional. 

Ingredients
Water, Acidified Amino Acid, Cellulose Based Natural Plant Gums, Urea, L-Ascorbic Acid (Vitamin C), Dehydrated Alcohol, Dead Sea Minerals.
---